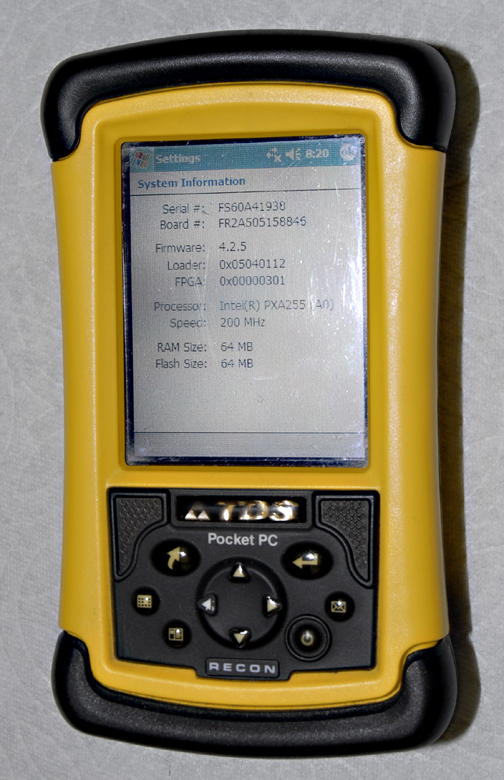 Pocket PC 4.2.5
Touch screen

Rugged polycarbonate shell

TDS (4.0) Survey Standard, Survey Pro, and Leveling software are installed and activated
200 Mhz processor with 64MB on board flash storage
New battery, new charger, and new case!!
The Recon 200 is in very clean condition, and fully functional. Ports: 9-pin serial and USB client/host. Includes new soft case (SECO, as pictured), stylus, new charger, and a BRAND NEW BATTERY. Screen is bright and clean! SOLD!! Call (562-426-1306) or write for more information!